Courtney Slater
Effect Phototonics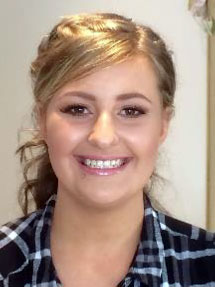 I am 18 and an apprentice Technician with a fibreoptic company in Brixham. I attended Spires College and South Devon High School passing all my GCSE's. Knowing I wanted an apprenticeship rather than continue my academic studies I did a one-year Level 2 Engineering course which helped me get the apprenticeship with Effect Phototonics.
What is the SWYAAN and what do you do as an Ambassador?
The South West Young Apprentice Ambassador Network is a community of young people passionate about apprenticeships. My goal is to spread the word about how good apprenticeships are, debunking myths about them. I go into schools and careers events to talk about my experience/answer any questions students may have. I also do social media posts about my work with the SWYAAN.
What advice would you give to young people who might be considering an apprenticeship?
Keep your options open and look around. Don't be afraid to apply for more than one job so you can assess the best opportunity, company and future for you. Ask for work experience and don't be afraid to do work experience with more than one company – this will help in your decision making. Speak to others who are doing an apprenticeship to get a picture of what it is really like and see if they have any advice for you.
Content provided by amazingapprenticeships.com/yaan/south-west/