Train4Tomorrow: Digital and Technical Skills Bootcamps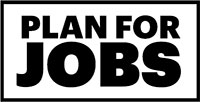 The next wave of Skills Bootcamps will be announced in June across Digital, Technical, Green and Construction.
To be notified when the Skills Bootcamps are announced please email: skillslaunchpad@devon.gov.uk
#Train4Tomorrow offers free, high quality, digital and technical training to employed and unemployed adults. The training is designed by industry to meet their open and live vacancies. Digital and Technical Skills Bootcamps are flexible courses, up to 16 weeks; giving people the opportunity to build up specific-sector skills and fast-track to an interview with a local employer.
The programme, funded through the National Skills Fund, includes different Digital and Technical Skills Bootcamps that have been designed to help local people advance or pivot their skills into growing sectors resilient to the current economic downturn.
Bootcamps in Devon & Cornwall
Bootcamps in Somerset & Dorset