Charlotte Broadhead
Age: 29
Area: Barnstaple, Devon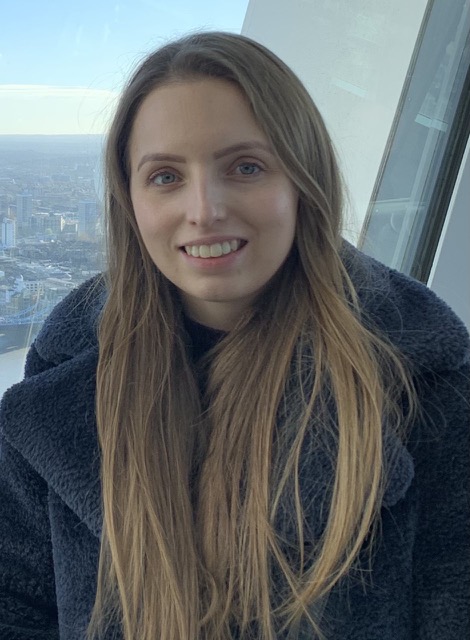 Train4Tomorrow bootcamp: Agile/ Lean Project Management, Petroc College
Charlotte is currently taking part in the Train4Tomorrow Agile/ Lean Project Management bootcamp, delivered by Petroc College.
Currently employed by the college as a Deputy Project Manager, Charlotte's role comes to an end in February 2022, when she will be applying for other roles in project management. She is hoping to land her dream job as a project manager, and has been given the chance to learn new skills in the sector with a government-funded Train4Tomorrow bootcamp.
Charlotte said: "I had no previous knowledge of Agile, and knew it was essential to developing my career. The new skills I've learned, and the confidence to apply them, will be really useful when I apply for project management roles in the future."
During the 12 week course, Charlotte is learning practical project management skills as well as professional terms and phrases which are used in a project management role. The bootcamp includes 60 hours of classroom based learning, as well as a further 30 hours of remote learning and assignments.
Charlotte is particularly enjoying the practical side of the course, and being able to role play scenarios to put her new knowledge into practice.
Charlotte said: "I have found the course to be really engaging, and it's been helpful to work with others to discuss the principles we've learned and how to apply them in real-life scenarios."
Charlotte is hoping her new-found confidence in delivering Agile will boost her career prospects, and help her deliver excellent results in future job roles.
The Train4Tomorrow courses are designed by industry to meet skills gaps in the region. To anyone interested in finding out more about taking part in a Train4Tomorrow course,
Charlotte says:"You don't need to have any prior knowledge, just an interest and a desire to learn. There's nothing to lose – come and learn!"
If you're interested in transforming your career and learning new skills, discover the range of courses available to adults (aged 19+) in the South West at www.train4tomorrow.org.uk/