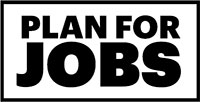 Train4Tomorrow offers free, high quality, digital and technical training to employed and unemployed adults. The training is designed to give people the opportunity to build up specific-sector skills and fast-track to an interview with a local employer.
If you have completed a Skills Bootcamp, or are currently taking one, scroll down to see our list of local employers who are hiring Train4Tomorrow learners.
Looking for employability advice? Scroll down to the bottom of the page for our free resources on CVs, interviews, and more.