Ben Eve
Somerset County Council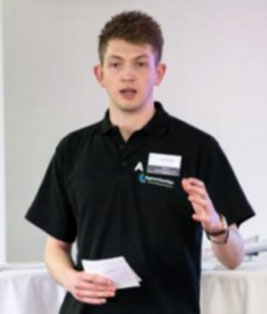 I'm an Economic Development Office apprentice. My role is varied but broadly consists of leading on and supporting projects that help to improve economic prosperity in Somerset. My Level 4 Associate Project Management apprenticeship is almost completed, in which I have achieved my PMA Level D at Richard Huish College, an internationally recognised qualification, while earning a living and contributing to a wide range of projects.
What is the SWYAAN and what do you do as an Ambassador?
As an ambassador, I take the opportunity to proactively promote apprenticeships in my working life. This includes promoting at work, visiting schools, careers events and spreading the word of the opportunities that apprenticeships can lead to. As a Vice Chair, I help to increase the numbers of ambassadors in Somerset.
What advice would you give to young people who might be considering an apprenticeship?
Do it! I was once told by an employer that apprenticeships are the brave way to learn. The 'Mainstream' university route is still most widely recognised but with the recent increase of apprenticeships and a new breed of apprentices, perceptions are changing, and employers are recognising the benefits that apprentices offer.
Content provided by amazingapprenticeships.com/yaan/south-west/