Open up to Skills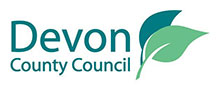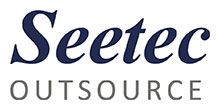 What is Open up to Skills?
The "Open Up to Skills" project will support 700 additional training places to improve workforce skills and benefit businesses within the following sectors as part of Devon County Council's economic recovery response in the wake of the coronavirus pandemic. The project is delivered in partnership with Seetec Outsource.
Devon County Council's Economy, Enterprise and Skills service has invested £450,000 into an upskilling training scheme which will focus on the Catering, Hospitality, Leisure, Tourism and Retail sectors as these sectors are some of the hardest hit during the pandemic.
The project will provide training to upskill employees within their existing workplace and will also deliver new skills to improve the opportunities of those seeking alternative employment.
A wide range of skills support will be on offer covering:
Digital skills
Financial and operational management
More specific skills development such as Health & Safety, food hygiene and allergen awareness
Practical skills including customer service.
The 'Open Up to Skills' project aims to help businesses and the community overcome the devastating impact of the pandemic and inspire many to enhance their skills, versatility and resilience to such challenges.