Michael Jones
Thales UK Limited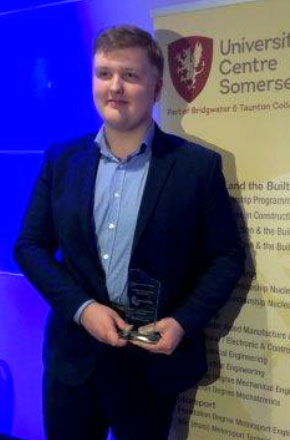 I am a Level 7 apprentice studying a Master's degree at Cranfield University to fulfil the 'Through-Life Engineering Services Specialist' apprenticeship standard. Day-to-day, I work in an engineering role on some of the world's most capable pieces of defence equipment.
What is the SWYAAN and what do you do as an Ambassador?
The SWYAAN is a network of current and graduating apprentices who, through their experience in apprenticeships, showcase the benefits of choosing an alternative route into a successful career rather than the traditional A-levels and university. As an ambassador, I tell my apprenticeship story to influence young people's options about the opportunities apprenticeships provide: gaining highly sought-after skills, first-class training and, most importantly, experience of working life with the additional benefits of being an employee and a student.
What advice would you give to young people who might be considering an apprenticeship?
If you're even slightly considering an apprenticeship, go for it! To maximise your chances, ensure that you research the employer and the apprenticeship standard to determine whether it is the right fit for you and your skillset. Once you're happy, apply! It opens a world of opportunity and you will never look back on.
Content provided by amazingapprenticeships.com/yaan/south-west/