Oliver Tyack
Torbay Development Authority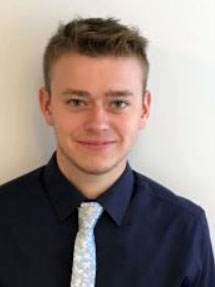 I'm Oliver and am in my first year of a five year apprenticeship to become a chartered RICS Quantity Surveyor working for TDA in Torquay. I study on a day release basis at The University of The West of England in Bristol as part of a Level 6 apprenticeship in BSc (Hons) Quantity Surveying and Commercial Management.
What is the SWYAAN and what do you do as an Ambassador?
They champion the amazing opportunities which apprenticeships can offer. Sometimes apprenticeships are perceived to be undervalued by businesses and in turn overlooked by young people. In the SWYAAN team we help to change these views, build awareness and share our own experiences. This is why I became an ambassador enabling me to promote apprenticeships at jobs fairs, school assemblies and other community events.
What advice would you give to young people who might be considering an apprenticeship?
You get paid, meet a whole range of people, get on the job training from experienced people in the workplace. The support is second to none; you are contributing to the economy, improving the world and have no student debt, which make it easier to have a good lifestyle. What's not to love? Through this method of learning I am balancing both theory and work experience, understand the context of the job unlike full time university studies.
Content provided by amazingapprenticeships.com/yaan/south-west/