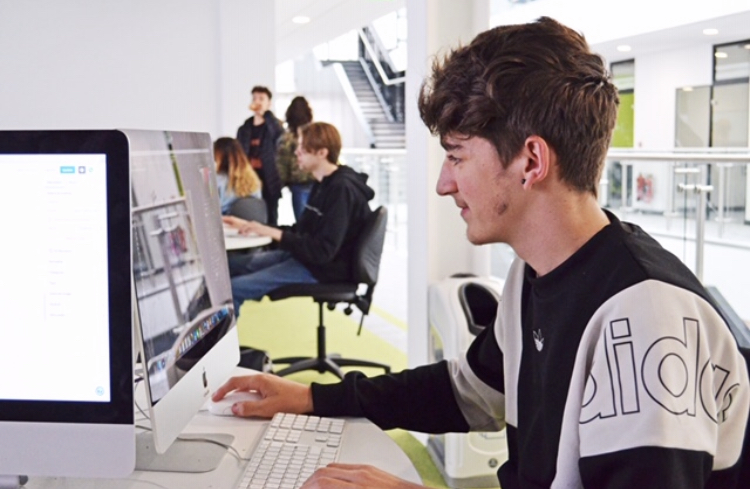 T-Levels – How employers can help support the success of these new industry placements
What are T- Levels?
T- Levels are new Level 3 vocational courses for 16- to 19-year-olds, that are equivalent to three A-levels. These full-time two-year courses, developed in collaboration with employers, are based on the same standards as apprenticeships.
T-Levels offer a mixture of classroom learning and 'on-the-job' experience through an industry placement of at least 315 hours (approximately 45 days). Colleges across Devon and Somerset are keen to hear from employers who could support a T-level placement, offering a valuable opportunity for a young person, and providing employers with an opportunity to get to know potential future recruits. Employers are not required to pay a salary for the T-level student, and are supported by a £1,000 bursary to help support the setup of the placement.
Skills and technical education are seen as the catalyst for economic growth and there are huge benefits for employers in hosting an industry placement student; supporting and developing the future talent pool within your local area, tapping into new ideas and the fresh perspective that students bring, whilst providing extra help to you and your business for day-to-day projects.
Please support T- Level students by considering offering an industry placement!
Below is a list of T-Levels being provided by colleges across the region:
Petroc College
T-Level Construction: Design, surveying and planning
T-Level: Digital production, design and development
T-Level: Education
T-Level: Health and Science
Find out more: https://www.petroc.ac.uk/courses-search/t-levels
Contact: rhiannon.stone@petroc.ac.uk or business@petroc.ac.uk
South Devon College
Contact: kerrypilato@southdevon.ac.uk
Exeter College
T-Level Digital Business Services
T-Level Digital Production, Design and Development
T-Level Digital Support and Services.
T-Level Construction – Design, Surveying and Planning
T-Level Construction – Building Services Engineering (Electrical Installation and Maintenance, Plumbing or Heating)
T-Level Construction – Onsite Construction (Bricklaying, Carpentry)
T-Level Education and Childcare
T-Level Healthcare
Find out more: https://exe-coll.ac.uk/school-leavers/t-levels/
Contact: Samhillman@exe-coll.ac.uk
Strode College
Find out more: https://www.strode-college.ac.uk/courses/whats-right-for-you/t-levels/strode-among-first-to-teach-new/
Contact: mscott@strode-college.ac.uk
Bridgwater & Taunton College
Find out more: https://www.btc.ac.uk/find-a-course/school-leavers/t-levels/
Contact: tudorm@btc.ac.uk
Yeovil College
T-Level Education and Childcare
T-Level Digital
T-Level Health
T-Level Science
Find out more: https://www.yeovil.ac.uk/school-leavers/t-levels-are-coming/
You can find out further information about T- Levels via these links:
T Levels and industry placements for employers | T Levels
Introduction of T Levels – GOV.UK (www.gov.uk).
You can also watch a video about what other employers think about T Levels here: What employers say about industry placements – YouTube.